Affordable Caviar
LOWEST PRICES AND FINEST QUALITY GUARANTEED!!


Dear Caviar Buyer: With the holiday season here, you will soon be seeking traditional gourmet foods that add to your family's festivities. All products are shipped in cold packs via UPS next day service or Federal Express to maintain only the highest in quality standards. Please scroll down this page to view the fine holiday foods Affordable Caviar carries. Should you wish to place an order small or large, or should you have questions at all, please see below for contact information. Thank you for your consideration and
Have A Wonderful Holiday Season!



SALMON CAVIAR
(many species and grades to choose from)




as well as Sushi Ikura



BLACK CAVIAR
(many species and grades to choose from)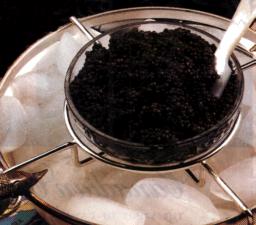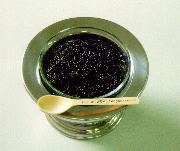 RUSSIAN CAVIAR
BELUGA OSETRA SEVRUGA




Affordable Caviar
P.O. Box 8254
Calabasas, CA 91372-8254
Tel: (818) 225-0244
Fax: (818) 224-3017

e-mail: caviars@yahoo.com
© Copyright 1998 Caviar Inc.
All Rights Reserved